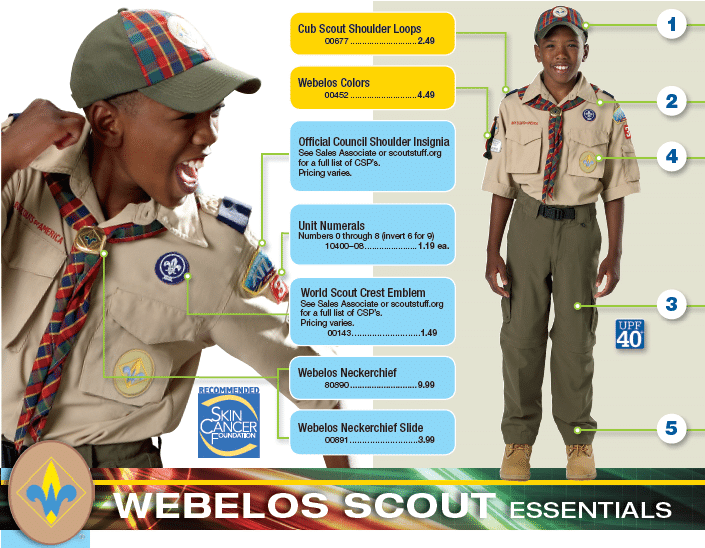 The uniform is integral to the Scouting program. It identifies the boys and adults with Webelos and gives them a sense of belonging to the den, the pack, and the Boy Scouts of America. The uniform distinguishes Webelos from other Cub Scouts. Scouts and leaders should wear it to all den meetings, pack meetings, and special pack activities.
The current uniform is the official tan Boy Scout shirt with checkered neckerchief and neckerchief slide and tan scout cargo style pants. The official Webelo cap and olive web belt with a boyscout buckle are optional. There are also olive socks to complete the uniform.
While the official uniform is the tan shirt, Webelo 1 may continue to wear their blue button down shirt until they grow out of it or until they begin their Webelo 2 year.
The Field Uniform/Class A Uniform is shown here consisting of the tan button down shirt with neckerchief and slide.
The Activity Uniform/Class B Uniform is the scouting-related blue pack t-shirt.